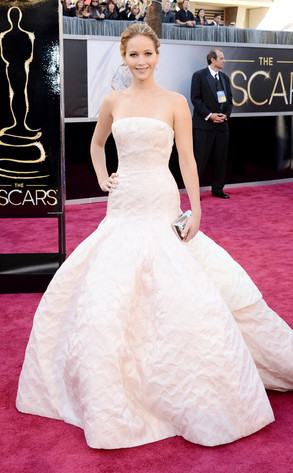 Jason Merritt/Getty Images
Jennifer Lawrence has a message for Emma Stone. "Oh god! Hang on, I told Emma Stone that I'd do this," she laughed when our very own Ryan Seacrest wheeled out the mani cam. "Wait, no I can't actually do it."
With a little bit of encouragement, the Oscar nominee leaned down into the camera and hollered, "Your ass is mine, Stone!"
Unfortunately, the mani cam was having a minor technological issue and didn't capture the jab, but Jennifer was content: "I did it in theory. I can still tell her that I did it."