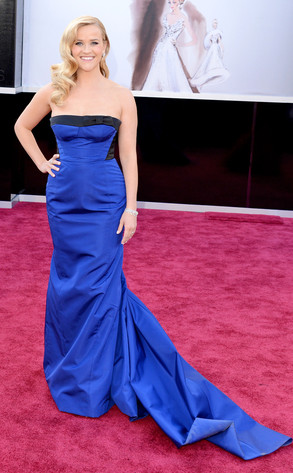 Jason Merritt/Getty Images
Reese Witherspoon hasn't wavered when it comes to her pick for the best performance by an actress this past year.
Asked about the letter she wrote to Best Actress nominee Naomi Watts praising her gripping performance in The Impossible, she reiterated her love for the Australian star tonight on the red carpet at the Academy Awards.
"Not since I've seen Meryl Streep in Sophie's Choice had I seen such a performance that moved me so much," Witherspoon, herself a Best Actress winner for Walk the Line, gushed to E!'s Ryan Seacrest.