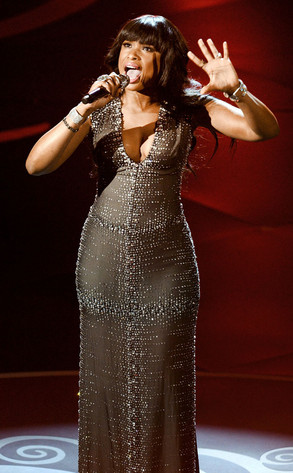 Kevin Winter/Getty Images
John Travolta wasn't in his Hairspray drag when he introduced the Oscars' tribute to musicals, but we're willing to forgive him. Because what followed was fabulous.
First, Catherine Zeta-Jones donned her old Chicago outfit to belt out "All That Jazz" (Renée Zellweger and Queen Latifahwere in the house as well, not sure why they didn't get to hit the stage).
Then, Oscar winner Jennifer Hudson took to the stage to revive her beloved Dreamgirls hit "And I Am Telling You." And you better believe it was just as flawless as the first time around.
Sidenote: Can we give her another Oscar? Just 'cause?