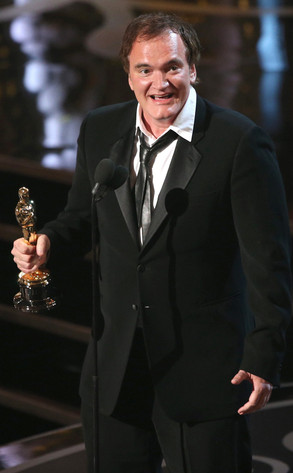 Mark Davis/WireImage
Quentin Tarantino won the Oscar for Best Original Screenplay tonight for Django Unchained.
This is the second award for Tarantino after winning in the same category for Pulp Fiction in 1995. The 49-year-old couldn't help but thank Jamie Foxx, Kerry Washington and his cast for the award.
"I want to thank the actors for what they've done when it comes to my script," Tarantino said. "It really is why I'm standing here. I only have one chance to get it right. I have to cast the right people to make those characters come alive and hopefully live for a long time and boy this time did I do it."