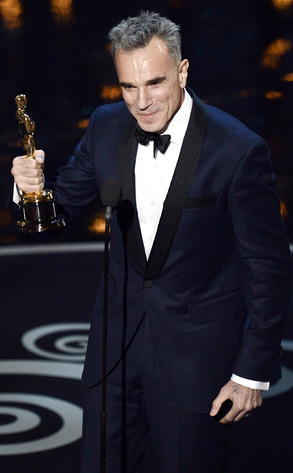 Kevin Winter/Getty Images
Daniel Day-Lewis won the Oscar for Best Actor tonight, for his role in Lincoln.
In an unsurprising victory, the accomplished actor took home his third Oscar in the Lead Actor category.
"I really don't know how any of this happened; I do know that I've received far more than my fair of share of good fortune in my life and I'm so grateful for the Academy for this beautiful honor," he graciously said.
"It's a strange thing because three years ago before we decided to do a straight swap, I had actually been committed to play Margaret Thatcher and Meryl was Steven's first choice for Lincoln," he quipped as Streep smiled on stage. "I'd like to see that version."