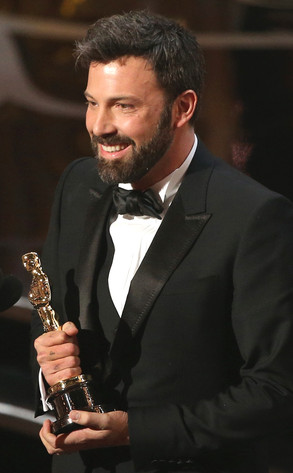 Mark Davis/WireImage
Argo won the Oscar for Best Motion Picture tonight.
The unveiling of Sunday's final award began with Jack Nicholson introducing the one and only Michelle Obama, live from the White House.
With envelope in hand, the first lady of the United States announced the drama won its third award of the night.
Coproducer and director Ben Affleck thanked his wife Jennifer Garner for all of her support during the hectic award season.