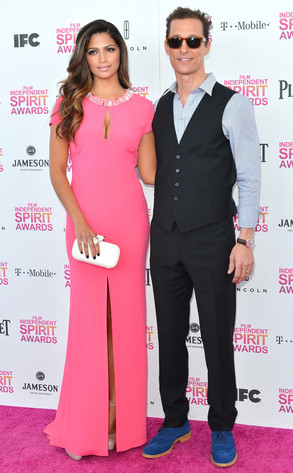 Alberto E. Rodriguez/Getty Images
The Independent Spirit Awards is sort of like the bachelor party to the Oscars.
It takes place the day before the Oscars under a big white tent on the beach in Santa Monica. It's much more casual with an edgy vibe.
This year, the sun was shining while some stars did a little drinking, courtesy of Jameson whiskey, starting the celebrating as early as 10 a.m.
Of course you can check out all the winners here. But why not raise a glass to toast five things you won't see when the awards show airs on IFC?