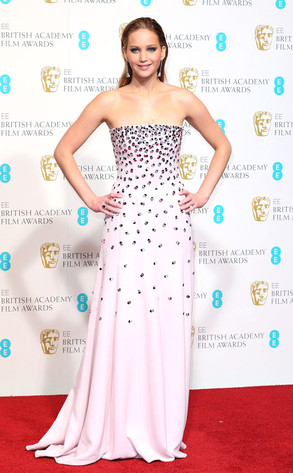 Mike Marsland/WireImage
How can Jennifer Lawrence bring both her parents as dates to the Oscars? Aren't tickets too rare to give one person two guests?
—Scotland, via Twitter
It's a good question, given that the Dolby Theater seats only 3,300. But here's an open secret about the Oscars: Studios always "overask" for tickets for their nominees. It's like a negotiation. And at some point the two parties meet somewhere in the middle.
"We had one nominee who requested 11 tickets and got six," a studio source told Variety a few years ago, "and another who asked for eight and got six. But one time, someone asked for six and got six."
Suddenly, two guests for a single nominee doesn't sound all that bad, now, does it?
I've been fielding bunches of Oscar questions from you all. Let's conquer some more!