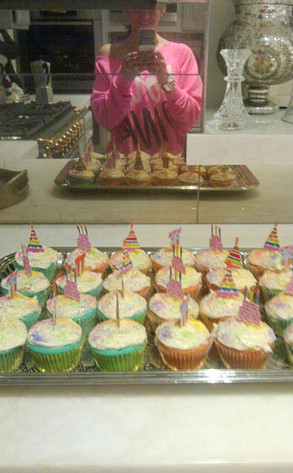 Twitter
Jennifer Lopez: Cupcake baker by day, A-list star by night.
Such is the life for the working supermom, who's celebrating twins Max and Emme's 5th birthday today, and she shared a sweet photo of the cupcakes she baked for the occasion.
"Happy Birthday Coconuts!!! 5 years of joy and true love!!! #schoolcupcakes #momduties #bestfeelingever," she posted on her Twitter page along with a pic of 24 yummy treats.