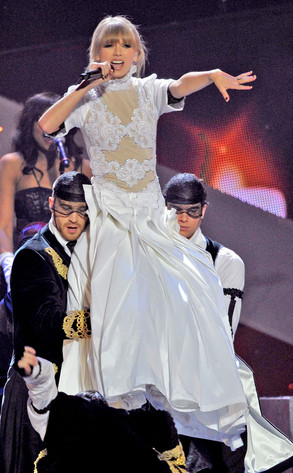 Matt Kent/Getty Images
Taylor Swift knows how to give and take when it comes to both her hookups and her breakups.
The Grammy-winning songstress, who's notorious for penning revenge-slathered ditties about her exes, says that her disgruntled former flames are welcome to return the favor by writing not-so-flattering tunes about her as well.
And seeing as how two of those exes are musicians—John Mayer and, most recently, One Direction's Harry Styles—that's a pretty bold offer she's making.