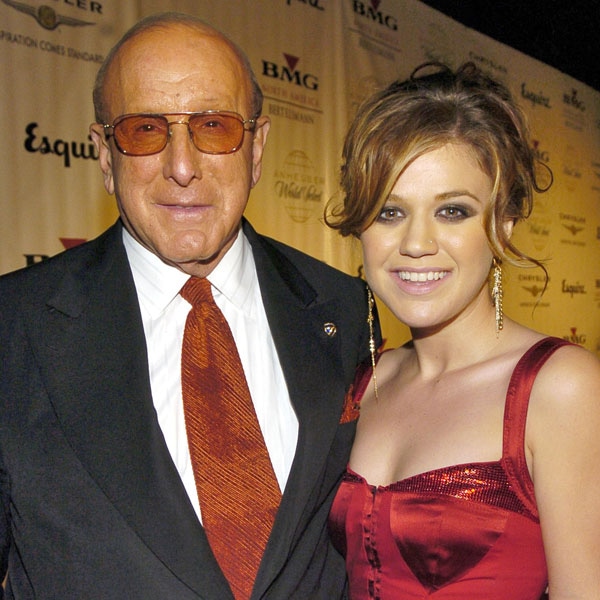 Larry Busacca/WireImage
They may have their differences, but Clive Davis is still a Kelly Clarkson fan.
While chatting with Ryan Seacrest on his KIIS-FM radio program on Friday, the legendary music exec actually had some positive words to say about the singer, despite her taking issue with how she is portrayed in Davis' autobiography, The Soundtrack of My Life.
"From the very beginning, I believed in Kelly and I still believe in her as an artist," Davis said. "The important thing is, as an artist, I do want to make it clear that Clarkson is still growing...I've seen the growth in her and, despite our different memory recall issues, the bigger issue, as an artist, is she is growing and she will have a major career."
Earlier in the week, Clarkson posted her dismay after hearing about Davis' book.
"So I just heard Clive Davis is releasing a memoir and spreading false information about me and my music," she posted on her WhoSay page. "I refuse to be bullied and I just have to to clear up his memory lapses and misinformation for myself and for my fans. It feels like a violation."
Davis told Seacrest: "Before this chapter went to press, I had five independent major music players read it, who were there during that period...and they totally verified it."