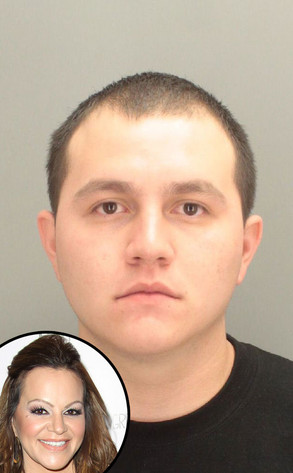 Frederick M. Brown/Getty Images
It's been a rough few months for Jenni Rivera's family.
The late singer's son, Trinidad Angelo Marin (who also goes by Michael Marin) was arrested for criminal mischief Thursday in Miami.
According to the police report obtained by E! News, the 22-year-old was detained by police and charged with minor acts of vandalism. Per police, he was found with a black solid marker, white Wite-Out pen and "graffiti stickers."