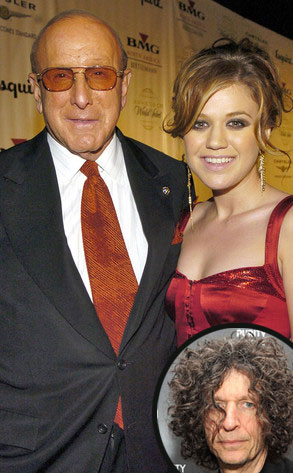 Larry Busacca/WireImage, Stephen Lovekin/Getty Images
Kelly Clarkson's got an outspoken supporter in her corner.
Shock jock Howard Stern has come out in defense of the Grammy-winning American Idol champ after music mogul Clive Davis openly trashed her songwriting skills and career choices in his newly released memoir, The Soundtrack of My Life.
And Stern was more than happy to give Davis a piece of his mind.