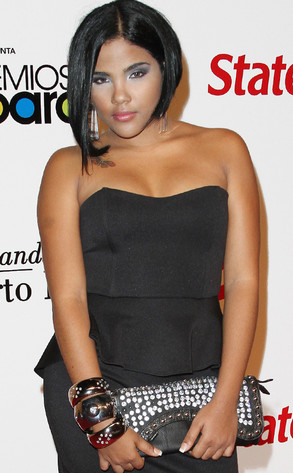 John Parra/WireImage
Martha Heredia might have to face another (harsher) judge.
The former Latin American Idol winner from the Dominican Republic was arrested late Wednesday and charged for drug smuggling after police found heroin hidden in the heels of her platform shoes when she was boarding a plane to New York, according to the Huffington Post.
Frank Duran, the National Drug Control Agency's director for the city of Santiago, said police found 2.9 pounds (1.3 kilograms) of the drug in the heels of three pairs of shoes packed in her suitcase.