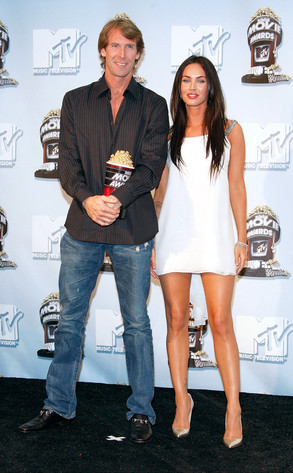 Frazer Harrison/Getty Images
Looks like Megan Fox and Michael Bay have made up. Tubular!
Bay posted today on his website, "TMNT: We are bringing Megan Fox back into the family," thereby revealing that he would be working once again with his original Transformers leading lady on the upcoming live-action-CGI-hybrid Ninja Turtles, the upcoming Teenage Mutant Ninja Turtles action flick that he is coproducing.
Their fanboygasm of a reunion comes close to three years after she left the billion-dollar Transformers franchise, supposedly because of her infamous comment comparing Bay's directing style to Hitler's rule.