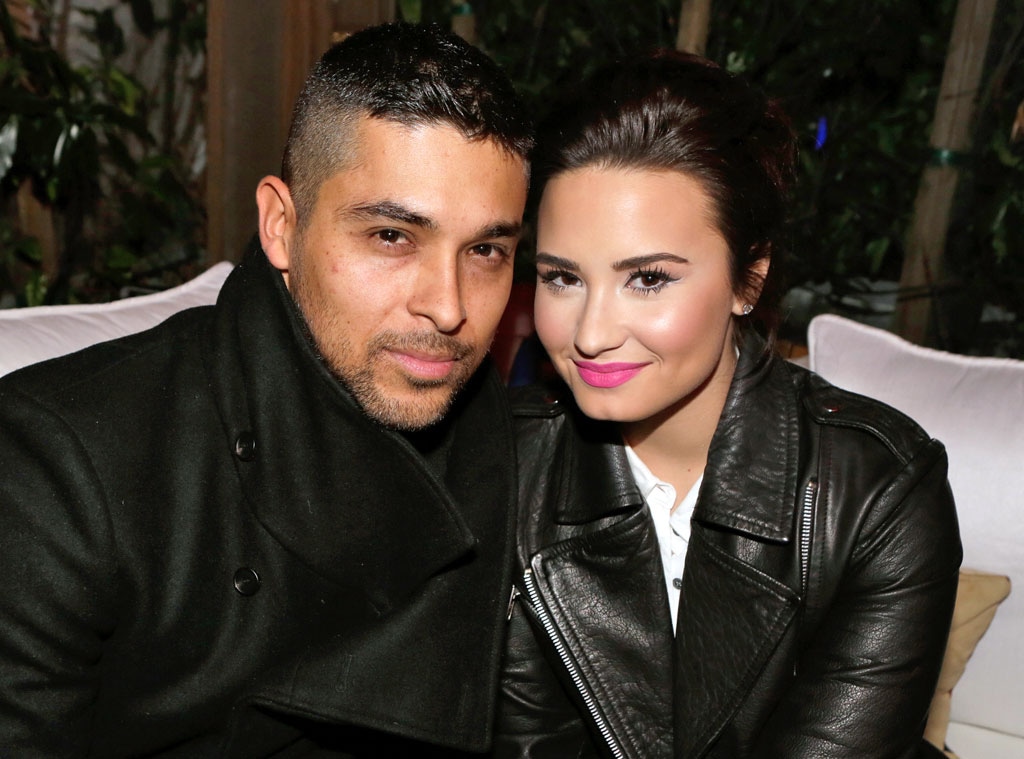 Courtesy: Jeff Vespa/Getty Images for Topshop Topman
Looks like Demi Lovato and Wilmer Valderrama are back together…again!
The good-looking couple—who have been dating off-and-on since 2010—were spotted sharing a romantic dinner on Valentine's Day at Takami Sushi & Robata Restaurant in downtown L.A, a source tells E! News.
"They were dressed gorgeous and given one of the best tables with a romantic view. They ordered almost everything off of the menu—a lot of sushi, sashimi—but no alcohol," the source reveals.
As for the couple's interaction? They were clearly enjoying each other's company:
"They were having a very romantic moment, looking into each other eyes. They didn't touch their food for a while," the source shares.
"They were hand-holding, pecking, having a deep conversation for an hour. Wilmer then started picking at his food—they eventually ate everything, had dessert. The whole evening there was a lot of cuddling—definitely rekindling."
The source also adds that the twosome kept to themselves and fans stayed at bay so the pair could share a "private moment" together.
"The whole setting was like out of a movie…roses everywhere. He had his arms around her and they were smiling. Overall they had a long, relaxed dinner together. It seemed they were going over what has been going on with each other for the last few years." 
The once former flames, who have never officially confirmed their status as a couple, broke up in January 2012 only to rekindle their romance just eight months later.
Apparently things are going swimmingly for the on-again couple, who were also spotted getting cozy at the Topshop & Topman L.A. party at The Grove opening earlier in the day. 
Are you happy Demi and Wilmer are giving it another go? Tell us in the comments!