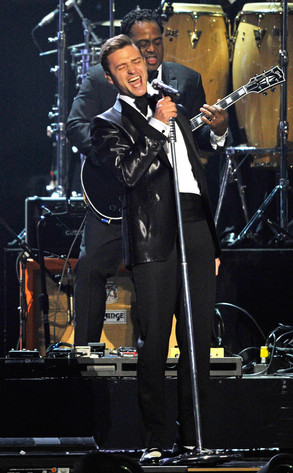 Matt Kent/Getty Images
Justin Timberlake has one heck of a support system at home.
Happily, wife Jessica Biel was able to accompany him to London to attend the Brit Awards, where Timberlake gave the first live performance of his new tune "Mirrors"—and, according to the missus, it was a raging success.
"My Huz just killed it on the Brits. and the London fans are the tits!" Biel tweeted tonight, introducing us to some new slang in the process.