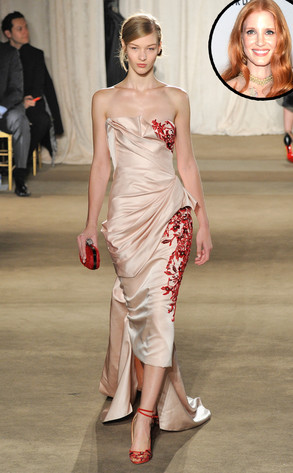 Mike Coppola, Arun Nevader/Getty Images
It's been a big year for Jessica Chastain, and we're anticipating that her Oscars gown won't disappoint this Sunday.
To satiate our style curiosity as we count down the days, we scoured the runways of New York Fashion Week for a designer look that would complement the talented star.
And after careful analysis, we came up with a stunning strapless design by Marchesa that exudes elegance and old Hollywood glamor.