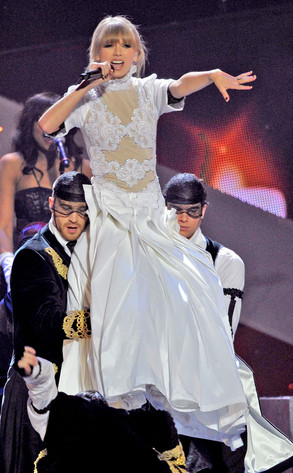 Matt Kent/Getty Images
A lot of girls fantasize about getting married (maybe even to Harry Styles) and wearing a gorgeous white wedding dress. Taylor Swift, really, is no different: She just has a much, much bigger platform than most hopeful brides-to-be.
Thursday at the Brit Awards in London, the 23-year-old singer performed "I Knew You Were Trouble" wearing a prim, lacy, kinda-poofy dress that looked an awful lot like a wedding gown.