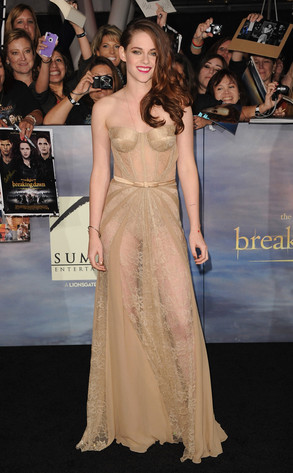 Jason Merritt/Getty Images
Attention, Twi-hards. Please don't shoot the messenger.
It seems Kristen Stewart has just been named the least sexy actress in Hollywood by gadget website MenKind.co.uk, which conducted the survey.
"Our poll has been a fascinating insight into the minds of British men. It's shown that sexiness is far more than appearance," said a spokesperson for the site, according to various media reports. "They were turned off by volatile and moody actresses as well as ice queens. And they don't want to see unhealthy skinny starlets on the big screen."