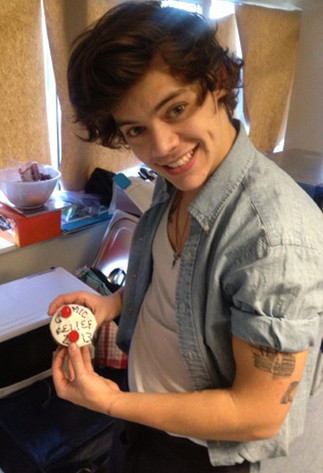 Twitter
Talk about a sweet treat.
One Direction has been championing for the U.K. Comic Relief's charitable initiative, "Red Nose Day," since their "eye-opening" trip to Ghana this past January. And based on this recent photo, it looks like their cause doesn't stop there.
To celebrate this year's Red Nose Day, which encourages people to "do something funny for money," the boy band heartthrobs headed to the kitchen to bake some cupcakes.