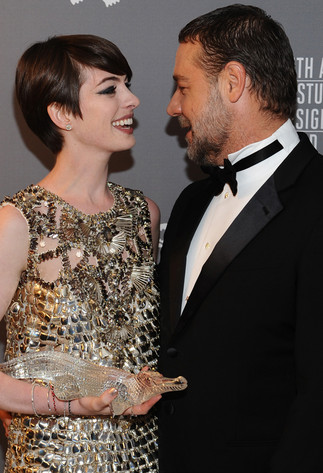 Stefanie Keenan/Getty Image
Has Anne Hathaway decided on what dress to wear at this Sunday's Oscars?
"Hands on a Bible, I have no idea," the Les Misérables star confessed to E! at last night's Costume Designers Guild Awards in Beverly Hills.
"I have a few in mind," the Best Actress nominee dished. "Something exciting happened today. But I started off this awards season, once I found out I was nominated, with one idea and it's kind of changed. I have no idea what's going to happen."
Meanwhile, inside last night's big bash…