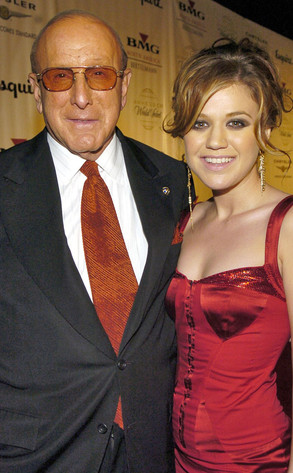 Larry Busacca/WireImage
Clive Davis is only making Kelly Clarkson stronger.
On Tuesday, the American Idol winner fired back at Davis for belittling her in his new autobiography The Soundtrack of My Life. But on Wednesday, the 80-year-old music exec defended his harsh portrayal of Clarkson.
"I am truly very sorry that she has decided to take issue with what I know to be an accurate depiction of our time together," Davis tweeted. "Before the book was published, I had every fact checked with five independent individuals who were present on a daily basis throughout it all. The chapter as it is written was thoroughly verified by each and every one of them. I stand by the chapter as written in my book."