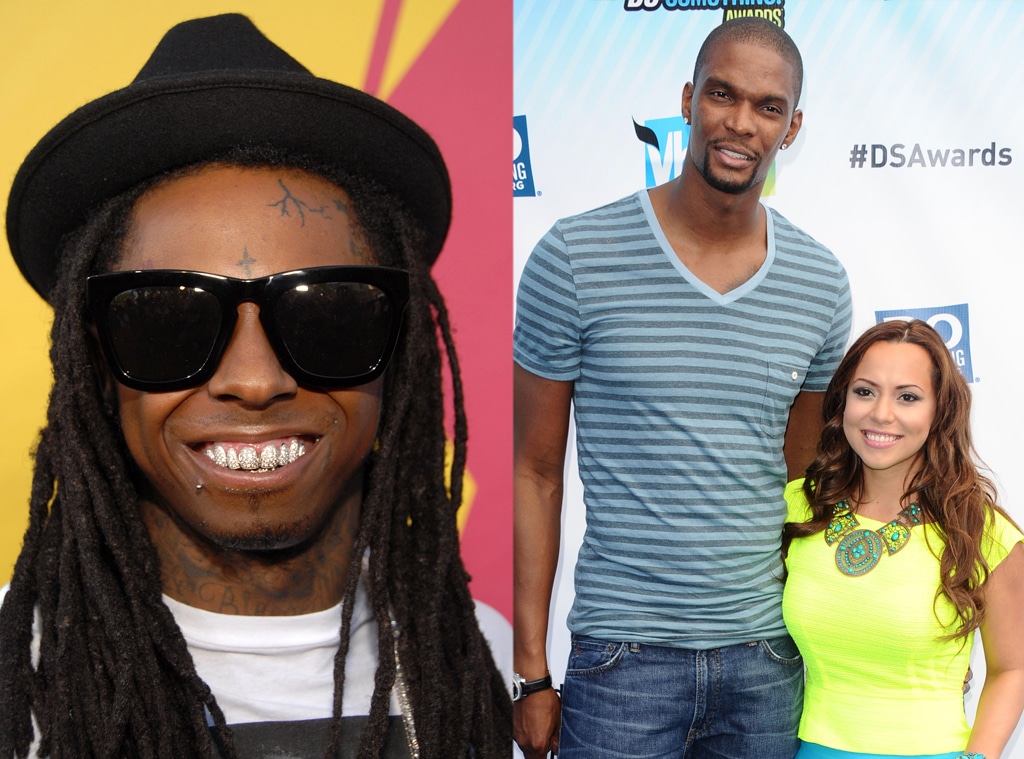 Sara De Boer/startraksphoto.com, Frank Micelotta/Getty Images
Tell us how you really feel, Lil Wayne.
Yep. During an NBA All-Star Weekend event on Sunday, the rapper continued to express his thoughts about the Miami Heat. Or, more specifically, about three of the basketball team's key players—LeBron James, Dwayne Wade and Chris Bosh.
"F--k LeBron, f--k She-Wade, f--k Chris Bosh, f--k all of them ni--as, man," Weezy told the crowd, MTV reports.
Oh yeah. Lil Wayne also then added, "And, and, and I f--ked Chris Bosh's wife."
Meanwhile, Bosh's significant other, Adrienne, kinda responded to Wayne's comments by retweeting a few messages:
"Some people attack those who have the peace & joy they wish they had! Pay them no mind! Live your dream, strut & wave," wrote actress Gabrielle Union, who is dating Wade.
Another retweet on Adrienne's page stated: "Truth prevails. Today stand in your truth and ignore the chatter around and about you.... Some people create hate for profit, and some people create love for free. Pay no mind to the haters, embrace the love.... They will never bring me down."
Lil Wayne's rant most likely stems from an incident that took place last week in which he claims he was kicked out during a Heat-Lakers game in Miami.
"So I'm @ da Heat game right, rootin 4 da Lakers kuz dats my team & would u believe they got police 2 make me leave?! Wow! F--k da Heat," Wayne tweeted afterward.