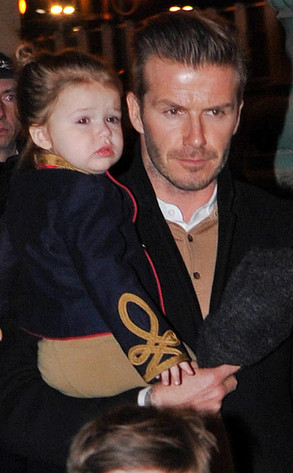 NFphoto.com
Harper Beckham definitely knows how to stay stylish.
Wearing a military-inspired jacket, the 19-month-old once again proved to be quite the mini-fashionista as daddy David Beckham carried her upon the family's arrival in Paris on Monday night.
But big brother Cruz definitely appears to be giving sis a run for her money.