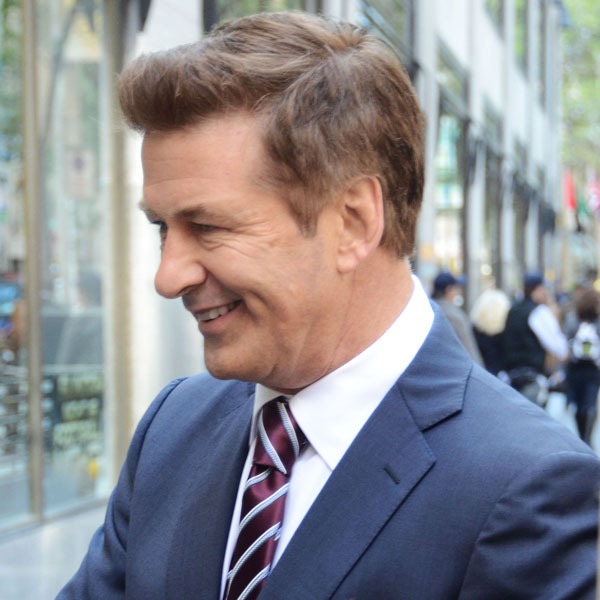 Girlie/FAMEFLYNET
Alec Baldwin is many things, but the 30 Rock star wants to make it clear that a racist is not one of them.
The 54-year-old actor was accused of calling a New York Post photographer a racial slur on Sunday, a charge which he vehemently denies.
According to reports, Baldwin's run-in occurred with photographer G.N. Miller, who was waiting outside his New York apartment. An exchange between the duo ensued, and Baldwin is now accused of calling the African-American photographer a "crackhead," "a coon" and "a drug dealer."
Baldwin's rep, however, tells E! News these allegations are "completely false."
"The claim of racist remarks is one of the most outrageous things I've heard in my life," Baldwin himself added. A friend of Baldwin's added that the alleged slur "is not on the tape [obtained by TMZ], because it never happened."
He reiterated his innocence in an interview with Gothamist, saying, "If you want to put words in my mouth...I've certainly had my moments. But this is not one of them. I don't think I've ever uttered a racial epithet to someone in my lifetime."
According to Baldwin, it was the photographer who assaulted him. "This guy was right up in my face as I crossed University Place," he said. "I get to the other side of the street, and he bumped into me…He banged into me with his shoulder, because he was right on top of me with the camera…In my mind, it was deliberate. I've had that happen before. It happens sometimes, because they want to bait you, they want you to do something."
After the alleged run-in, Baldwin called the police. NYPD sources confirmed to E! News that cross complaints from Baldwin and the New York Post were filed.