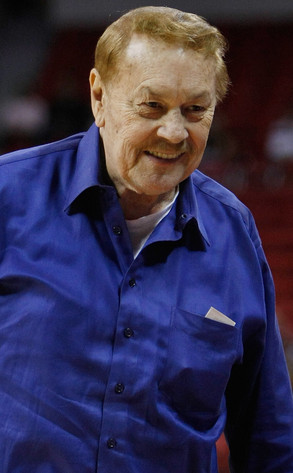 Ethan Miller/Getty Images
Jerry Buss didn't want basketball players. He wanted stars. And stars he got, on and off the court.
Buss, the Los Angeles Lakers owner who made Hollywood's home team arguably the most successful show in town, died Monday in Los Angeles according to the New York Times. He was 80.
Jack Nicholson, Leonardo DiCaprio, Denzel Washington and no small number of Kardashians were among the famous faces on the sidelines who regularly cheered on Magic Johnson, Kareem Abdul-Jabbar, Shaquille O'Neal, Kobe Bryant and more famous faces under the lights.