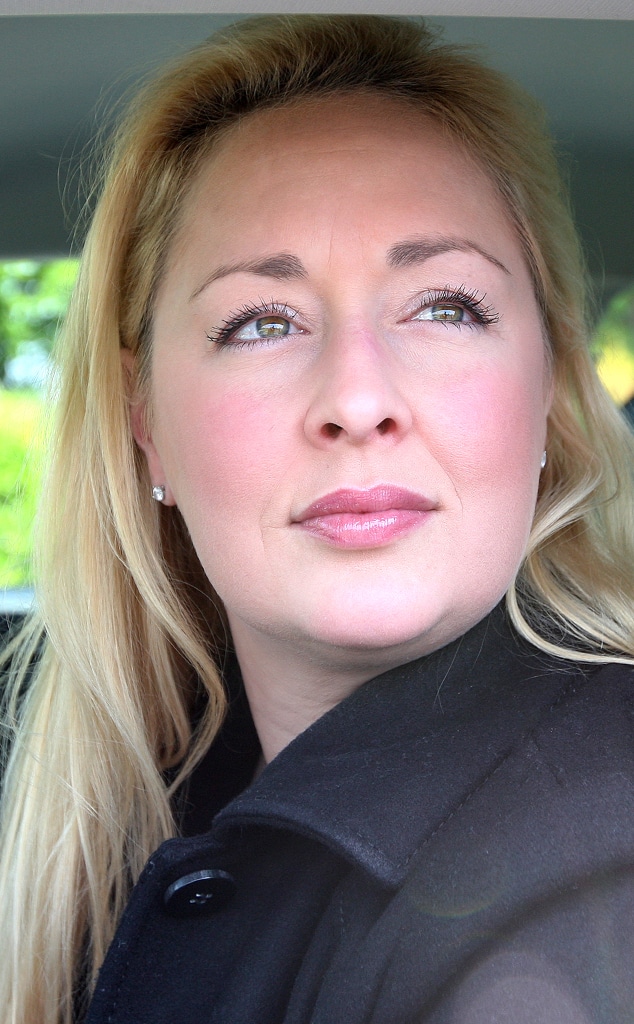 Debbie Egan-Chin/NY Daily News Archive via Getty Images
It's been a difficult month for Mindy McCready, and unfortunately, E! News has learned that the country singer's life has come to end far too soon. 
A source close to the 37-year-old tells us her body was found in Heber Springs, Ark.
A source tells E! News that Mindy's father, Tim McCready had been staying with her until this morning when he returned to Florida. When her father left, "she was in good spirits and seemed to be fine," our source tells us.
Neighbors heard gunshots at her house and called the police. "She shot herself and the dog," our source says.
"Things have been hectic. But I'm still here..," the star tweeted in January.
Just a little over a month ago, McCready's boyfriend, David Wilson, died at the age of 34 with no cause of death or details surrounding his passing being revealed, however continues to be under investigation.
Shortly afterward, the star's life began going on a downward spiral.
After denying any involvement with Wilson's death, McCready's two children, Zander, 6, and Zayne, 9-months-old, were taken from the singer's Heber Springs, Ark., home by authorities. "Mindy needs to get help and we all care and love her and we want her to get the right help so she can move on. She is in a bad state right now, depressed and unhappy. It is not good," a source told E! News when the children were removed.
That was the point when McCready was ordered to enter an in-patient facility for treatment. "Since boyfriend (David Wilson) shot himself she has been in bed for 3 wks," her father said in court documents. "Sleeps all day. Drinks all night and is taking Rx drugs. Not bathing or even helping take care of her 2 children."
In agreeing to McCready's "involuntary admission" to an appropriate facility, the judge wrote that "there is cause to find there is clear and convincing evidence that Respondent is in imminent danger of harm to herself or others, suicidal or gravely disabled."
However, just a day after being ordered by a judge to enter a treatment facility for a mental-health and alcohol-abuse evaluation, the troubled celeb was released to undergo outpatient treatment instead.
"Being involuntarily committed and having her children taken away from her was eye-opening. It helped her realize she needs to focus on putting her family back together and moving forward from this tragedy," a source told E! News. "She is in a better state of mind."
McCready set off family-service alarm bells in November 2011 after violating a court order when she didn't bring her then 5-year-old son, Zander, back home to Florida after a visit. The singer was allowed to visit her son, whose father is McCready's ex Billy McKnight, but her mother had custody of the child. She claimed she was simply protecting her child. Zander was subsequently placed in foster care in the state while the custody dispute was dealt with.
McCready was given full custody of Zander in late 2012.
In her last interview before she died with NBC's Andrea Canning, the singer spoke about the effect Wilson's death had on her. "I have never gone through anything this painful," she said. "He didn't just touch my heart, he touched my soul. He was my soulmate."