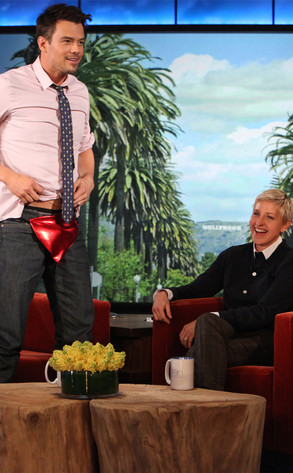 Michael Rozman/Warner Bros
We'll celebrate Valentine's Day whenever Josh Duhamel—or Ellen DeGeneres—tells us to!
"Remember, it was yesterday," DeGeneres reminded the actor today during an interview that will air Friday on Ellen when she brought up the holiday to see how he and wife Fergie had supposedly already spent it.
"Yeah, Valentine's Day was great," Duhamel played along. "I bought her a nice gift. I bought her some earrings, took her to dinner and then made sweet, sweet love."