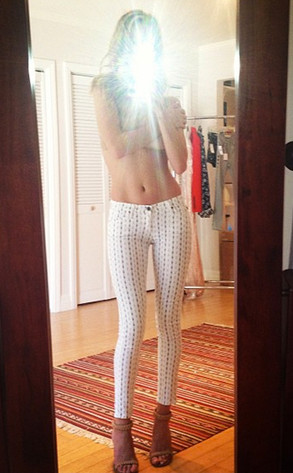 Instagram
And a very happy Valentine's day to you!
Model and actress Rosie Huntington-Whiteley made a number of people's fantasies come true today when she decided to post a topless selfie, with the flash covering her face.
"Loving my @chercoulter jeans for @agjeans," the Transformers: Dark of the Moon star wrote.