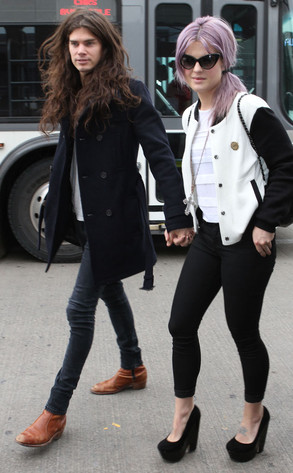 SWAP / Splash News
Don't look for Kelly Osbourne to be walking around with a heart-shape box of chocolates today.
"Absolutely nothing," the Fashion Police star told me last night at the Topshop/Topman dinner when I asked what her Valentine's Day plans entailed. "I think Valentine's Day is just a Hallmark card holiday. I don't care about Hallmark cards. I don't need a piece of paper to tell that someone loves me."
However, Osbourne will be receiving flowers today—but not from her vegan chef boyfriend, Matthew Mosshart.