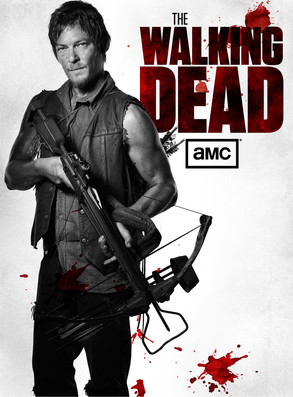 Frank Ockenfels/AMC
Only Norman Reedus can make zombie-killing look so damn cool.
The Walking Dead is going old school by airing season one all over again every Thursday night in black-and-white, staring with the episode one and two tonight on AMC. And this exclusive first look at Daryl in all his black-and-white cross-bow glory is just a taste of what TWD fans will get when they tune in.
In addition to the new look of Walking Dead, AMC is also premiering Real Original Thursdays, an unscripted block of television that starts with the midseason premiere of Comic Book Men, followed by two new series: Freakshow and Immortalized.