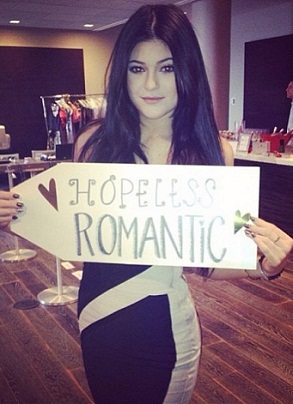 Instagram
It's Valentine's Day, and it seems that nobody could love the holiday any more than the Kardashian family does. The siblings and their significant others have all been tweeting love for fans and for each other all day!
Kylie Jenner decided to combine V-Day with Throwback Thursday, posting this pic on her blog from last February. Cute!
Kendall Jenner got a cute card from her Grandma, but also must have seen an old couple out and about today: "Cute little old men make me so happy!" she tweeted.
Scott Disick retweeted Kendall and added a snarky "that's weird," which prompted Kendall to reply with a "shush!" Khloe added an "awkwarrrd" to that, but we're sure Scott's interjection was out of love.