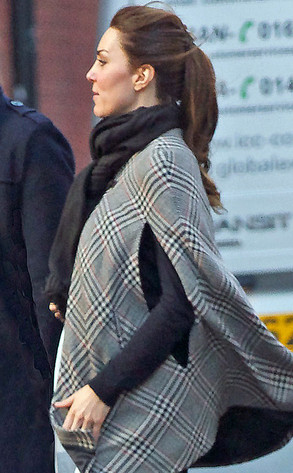 TOPSTAR
Why did most media (we're looking at you, E!), choose not to run the Kate Middleton pregnant bikini pics? They've turned up in Italian and U.S. tabloids already, so what gives? —MacKenzie, Seattle, via email
We've speculated for weeks about when we might catch our first glimpse of Kate Middleton's baby bump. After all, they're the pictures the world's been waiting for. And when the palace announced the duchess would be making a public appearance later this month, it seemed like we pretty definitively had our answer.
But when mainstream media (and yes, that includes E!), were offered shots of Kate and Prince William strolling on the beach in Mustique, with her hand tenderly thrown around his neck, they turned them down. No matter how much we wanted that first bump pic—and of course, we all did—these shots were not photos we wanted to run.
But why? Will and Kate live in the public eye and are not exactly camera-shy.