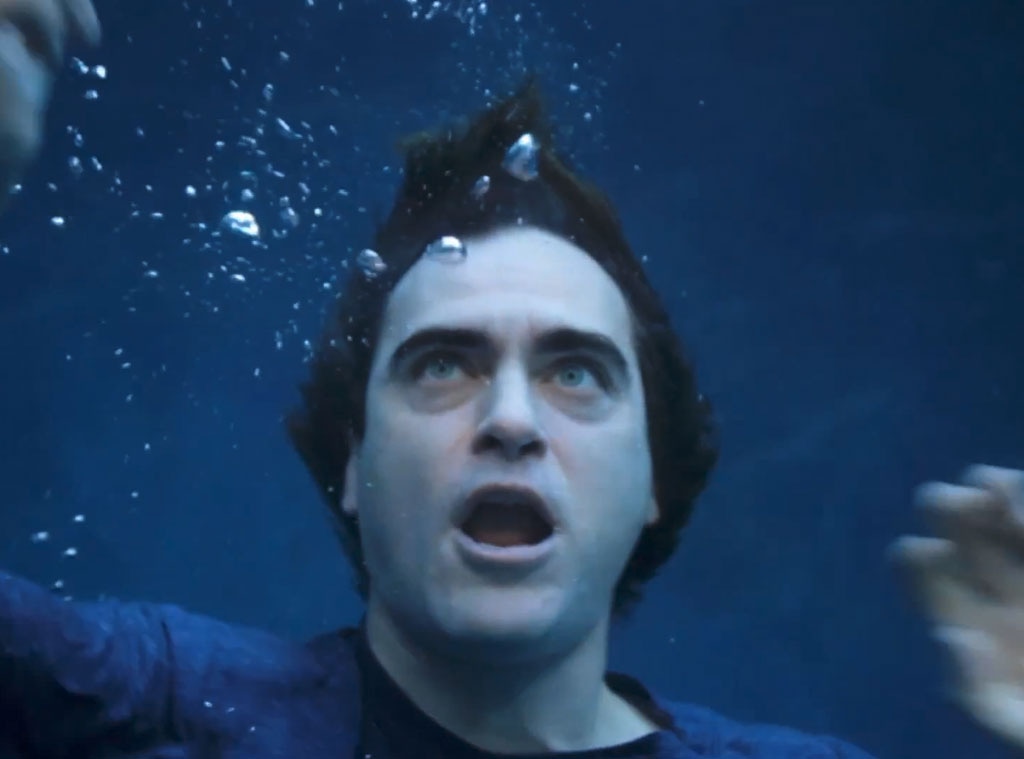 Courtesy: PETA
Joaquin Phoenix's waterlogged PETA ad may not have washed over too well with ABC. 
The animal-rights advocacy group is claiming that the network has banned the provocative spot—which aims to promote veganism by depicting a fish's last dying moments—from airing during the Oscar telecast on Feb. 24 due to its "political" and "controversial" nature.
In the ad, The Master star can be seen submerged in water when he slowly begins to lose air. As he flails, an ominous voice-over by the actor intones: "In water, humans drown just as fish suffocate on land. It's slow and painful and frightening. And we do it to more than one trillion fish every year."
The spot ends with the plea for viewers to "go vegan." But was it too much for ABC's top brass?
In a statement to E! News, PETA said: "Capitalizing on the buzz surrounding Phoenix's critically acclaimed performance in The Master, PETA moved to place the ad during the Academy Awards, but ABC deemed the video to be too political and controversial to run during the broadcast."
Instead, the spot will now reportedly during Jimmy Kimmel Live!'s post-Oscars show.
ABC has yet to respond to E! News' request for comment.