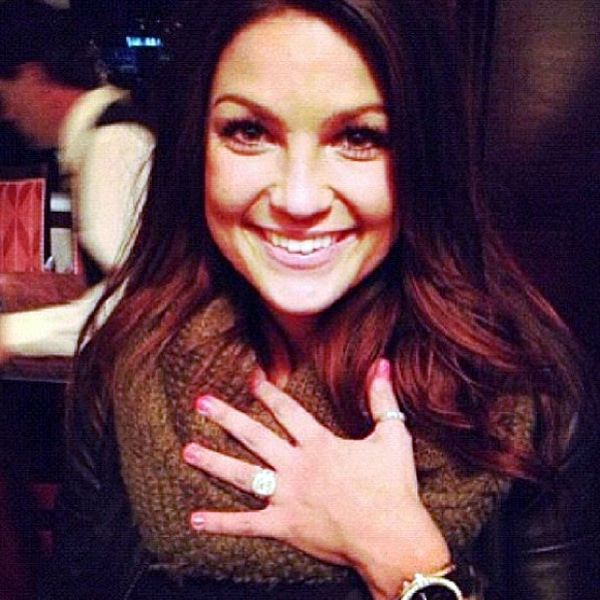 Instagram
The Bachelor season 17 has ended with an engagement.
No, not Sean Lowe's. The lucky lover is recently ousted contestant Tierra LiCausi, who got engaged in late January to a man she began dating three years ago, her brother Tyler LiCausi confirms to E! News.
Tierra, who dramatically exited the ABC reality hit in last week's episode after clashing with her fellow contestants all season, joined The Bachelor shortly after their last breakup, but Tyler exclusively tells us his sister isn't looking to become famous, saying. "She doesn't want the 15 minutes any more."
So how did Tierra and her fiancé, who remains unidentified, end up back together? "As she was leaving St. Croix, the producers gave her cell phone back to her and she found a hundred emails and phone calls from him," Tyler tells us. "He happened to be calling again at the moment she got her phone, she answered, and they agreed they would meet in Denver."
Of course, sparks flew between the couple once again as Tierra said yes to his proposal in January. "Her fiancé made us all part of the engagement," Tyler reveals. "Our families were together in an intimate ceremony. We had a very nice, private dinner."
Tyler also tells us Tierra, her fiancé and her "very close" family did not watch last week's episode, which featured her now infamous breakdown and that they do not read blogs and readers' comments about the show.
Though producers want Tierra and her man to appear on the upcoming Women Tell All special, the couple is currently undecided about taking part.
"Her fiancé is a very private guy and doesn't like the spotlight," Tyler explains. "She doesn't want to do it because of all the negative publicity. She could go on to set the record straight, but who knows how they're going to edit it? People are still going to hate her."
Wetpaint.com first broke the engagement news.