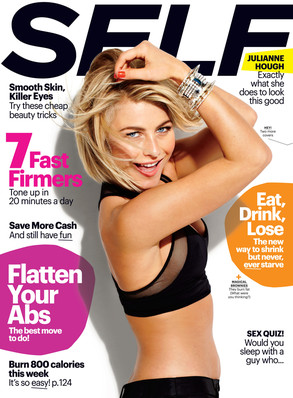 Self Magazine
Julianne Hough has a lot to smile about these days.
In real life, she's dating Ryan Seacrest and onscreen she's falling in love with Josh Duhamel in Safe Haven. In a candid interview with Self's March issue, the 24-year-old Dancing With the Stars alum opens up about her high-profile relationship.
"Ryan plays my supporter. From day one, I've said that I'm here to accomplish my goals whether somebody is in my life or not," she said. "I'd never want anybody to be in control of what I do. He knows that's big with me."