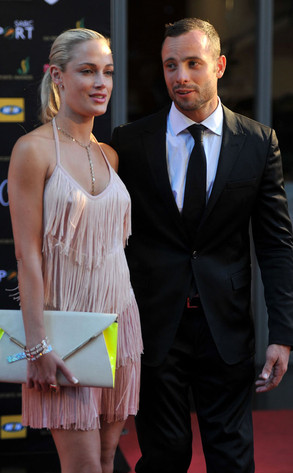 Lucky Nxumalo/City Press/Gallo Images/Getty Images
A day of love ended in shocking tragedy for Reeva Steenkamp.
Oscar Pistorius ' girlfriend was killed early Thursday, Valentine's Day, after the double-amputee sprinter reportedly mistook her for an intruder at his home in South Africa and allegedly shot her to death.
But just a day before, the 30-year-old South African model had taken to Twitter to sound off about Valentine's Day.