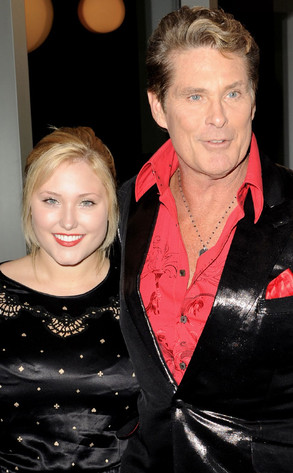 Kevin Winter/Getty Images
Hayley Hasselhoff, the 20-year-old daughter of David Hasselhoff, has been officially charged with DUI and with speeding by the Los Angeles City Attorney.
In the criminal complaint obtained by E! News, the charges were filed on Jan. 3.
However, because Haley, or an attorney appearing on her behalf, did not show for her arraignment on Jan. 16, a bench warrant was issued and her bail was set at $26,000.