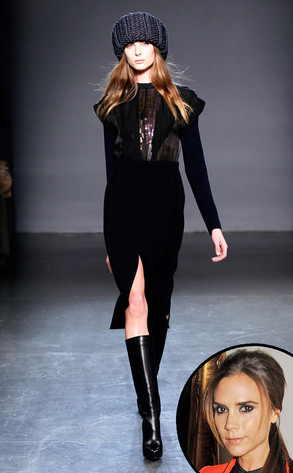 Peter Michael Dills/Dave M. Bennett/Getty Images
Several celebrities try their hand at designing fashion collections to improve their star power, but it's a rare occasion when one sticks around for several seasons and earns high marks within the fashion world.
Such is the case for Victoria Beckham, who showed a strong fall 2013 collection at New York Fashion Week yesterday, an evolved (and tasteful) departure from previous seasons.
Best known for her signature body-conscious dresses, Posh went another direction and sent a series of mod-inspired, boxy '60s silhouettes down the runway for a fresh take on fall.