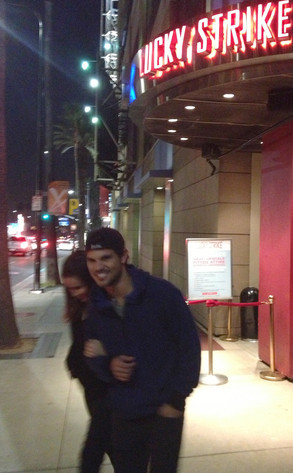 Twilight reunion alert!
Kristen Stewart was one of the pals in attendance when Taylor Lautner celebrated his 21st birthday with a low-key bowling party at Lucky Strike Lanes in Hollywood on Saturday night, E! News has confirmed.
A source tells us that, despite being newly of age, Lautner stuck with soda and he and his pals feasted on pizza, sliders and Sprinkles cupcakes.