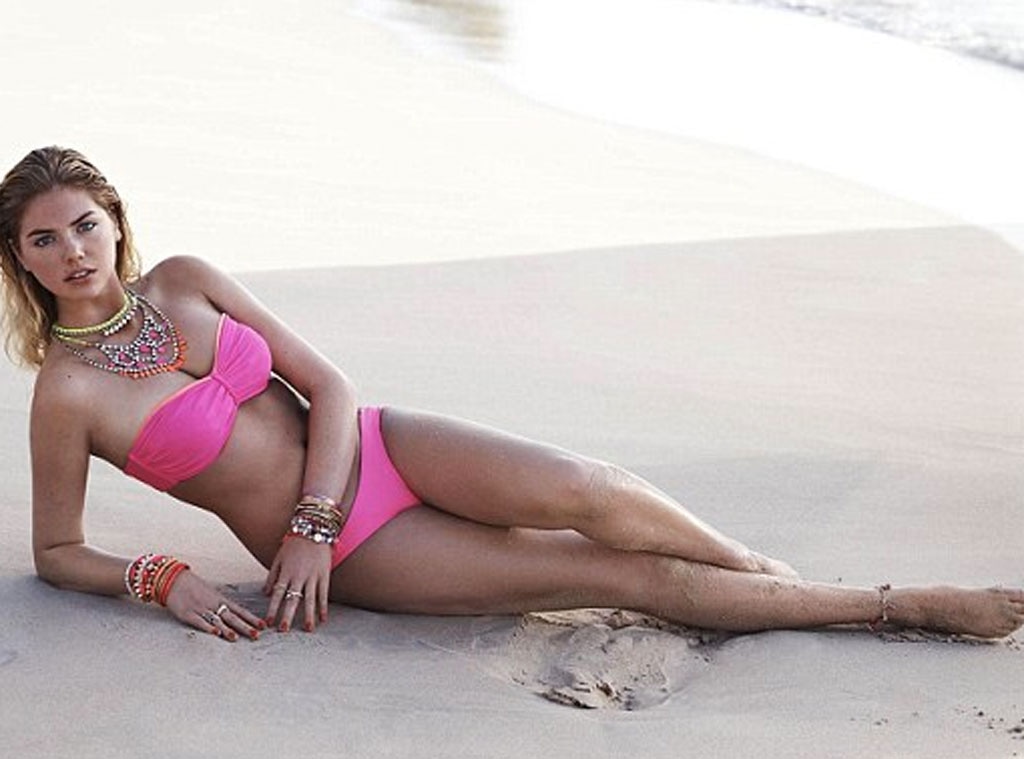 Accessorize
Leave it to Kate Upton to brighten up the beach in Barbados wearing a bikini.
Wearing a colorful two-piece, the sexy Sports Illustrated cover girl strikes the perfect pose on behalf of Accessorize's new spring/summer jewelry collection.
As the company's latest face (and then some!), Upton follows in the footsteps of previous campaign gals Claudia Schiffer, Lily Cole and Bar Refaeli.
Ah, so that explains why the 20-year-old hottie is sporting a necklace, bracelets and rings.
It's OK. We didn't notice them at first, either. For obvious reasons.