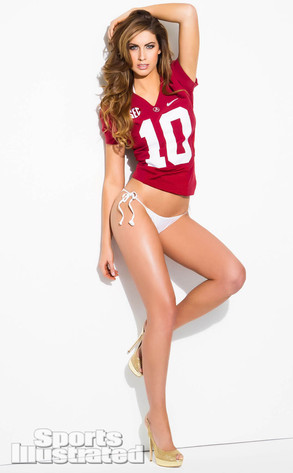 Troy Robertson/Sports Illustrated
Attention, Brent Musberger: You might want to stop by the newsstand. .
Just one month after the ESPN announcer spent an inordinate amount of time gushing over Katherine Webb during the BCS title game, the girlfriend of Crimson Tide quarterback A.J. McCarron is making her debut in the 2013 Sports Illustrated Swimsuit Issue.
Appropriately decked out in a football jersey (and, of course, bikini bottoms), Miss Alabama easily reminds us why Musberger heaped such lavish praise on her.