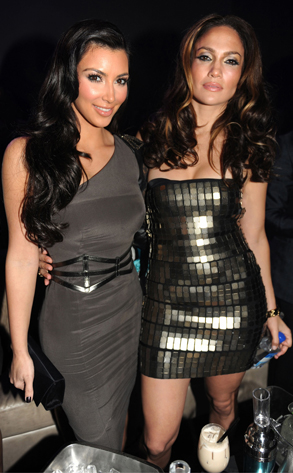 Seth Browarnik/startraksphoto.com
It's not much of a secret that Kim Kardashian adores Jennifer Lopez's style; a look through Kim's blog has JLo listed on almost all of Kim's favorite fashion posts.
So naturally, when Kim picked out her favorite red carpet looks from the 2013 Grammys, the pop star made the cut.
Kim was in Rio with Kanye West during the Grammys, but managed to find some time to look up the night's fashion while she was stuck in traffic. Her conclusion? "Wow @JLo looks the best hands down!!!!! So sexy!!!" she tweeted.