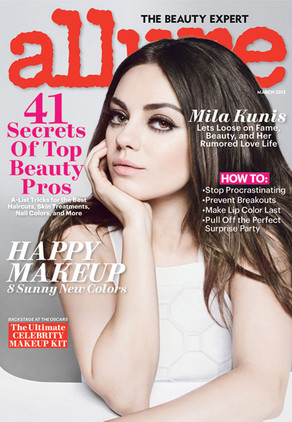 Tom Munro for Allure
There's no shame in being single!
In fact, pre–Ashton Kutcher, Mila Kunis loved flying solo. The Black Swan actress tells Allure that she had "an amazing time" by herself after breaking up with Macaulay Culkin.
"For four years, I was single," she says in the mag's March issue. "An amazing time. An amazing time…I love being single."
And now, the 29-year-old actress appears to have found her match in Kutcher, whom she's known since she was 14.