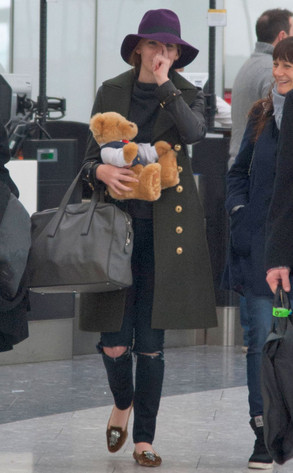 Splash News
This particular Jennifer Lawrence performance has obviously nabbed a unanimous thumbs-up.
The Silver Linings Playbook star was spotted strutting through London's Heathrow Airport on Monday toting quite the adorable carry-on while giving shutterbugs a rather interesting image to snap.
The 22-year-old star sucked her thumb while carrying a teddy bear, flashing a sly grin as she headed on her way.