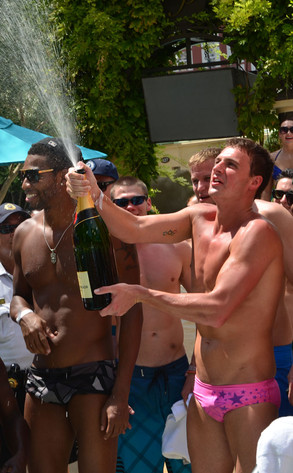 Courtesy: Jeremy Womack, Womack Photography
These celebs are heating up Las Vegas!
Sure, Kate Upton and the Sports Illustrated swimsuit issue models were running around town this week.
But they aren't the only stars who head to Vegas to show some skin: Jennifer Lopez, Ryan Lochte, Prince Harry and Holly Madison have all been caught showing off hot bods for some fun in the sun.
Check out all of our favorite celebs flaunting their sexy physiques in the LV.