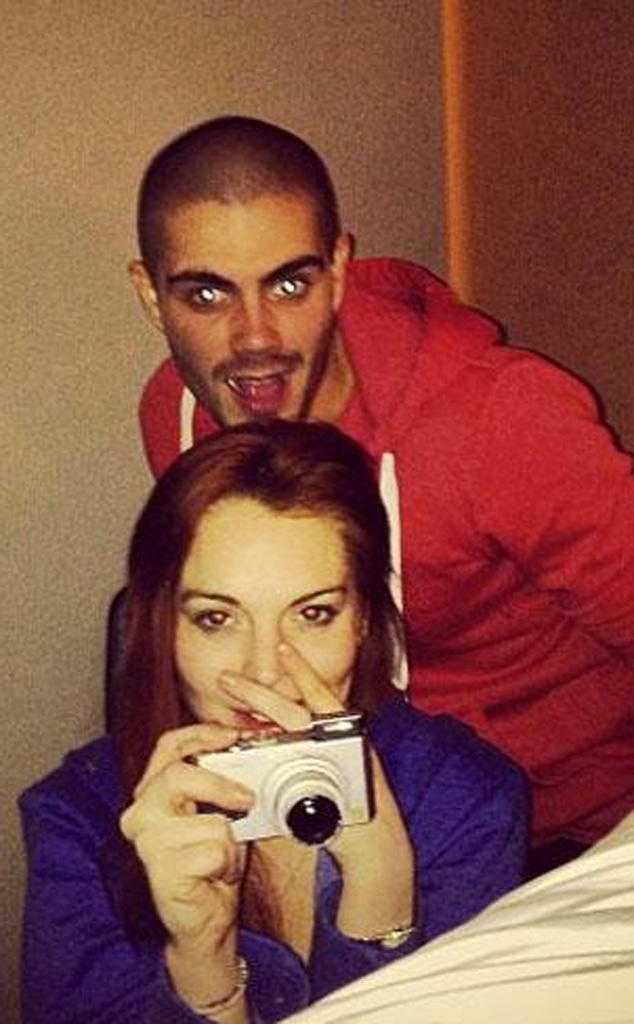 Instagram
We know that The Wanted loves to party with Lindsay Lohan, but Max George is finally coming clean about their, um, friendship.
I asked him earlier today—while the band was at E! promoting their upcoming series premiering in June for the network, The Wanted Life (working title)—if he and Lohan did actually "snog."
"Yes, we did—a little one," George said.
But it sounds like things didn't go far. "She's a friend of all of ours and she is a lovely girl," he said, adding, "We wish her all the best wherever she is."
The next Wanted hookup we may be talking about could involve Taylor Swift—a work hookup, that is.
And, no, it has nothing to do with The Wanted's famous feud with her ex Harry Styles' group, One Direction.
"I think she's really good," George said of the "I Knew You Were Trouble" singer.
Jay McGuiness added, "That would be really cool."
Nathan Sykes said they actually have a new song in mind that could be the "perfect" collaboration.
It's called—get ready for it!—"Heartbreak Story."
"Someone mentioned that and we thought, 'Wow, that's a really good idea,'" McGuiness said of working with Swift. "So we could get on that."
Now we want to hear from you. Should Swift make some music with The Wanted? Leave your comments below.