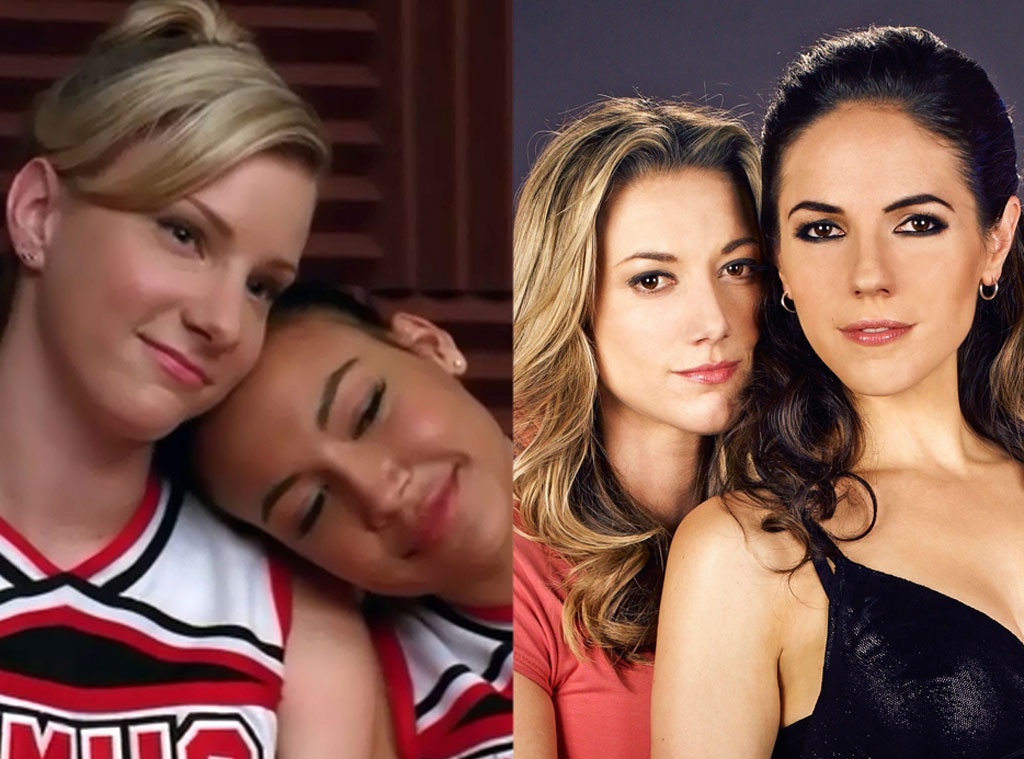 SyFy; FOX
This is it, shippers! Only two couples left in the epic finale to our TV's Top Couples tournament: Glee's Brittany (Heather Morris) and Santana (Naya Rivera) versus Lost Girl's Bo (Anna Silk) and Lauren (Zoie Palmer). Congrats to both fanbases for fighting their way to the finals!
Clearly, this is a truly special finale. Not only do we have two same-sex couples going up against each other, but Lost Girl's Lauren and Bo have become a real Cinderella story in our tournament. But can they topple Glee's Brittana fandom? It's time to find out!
Voting for the final round ends on Wednesday, Feb. 13 at 9:00 p.m. PT. The winning couple will be announced, when else, on Valentine's Day. Good Luck!