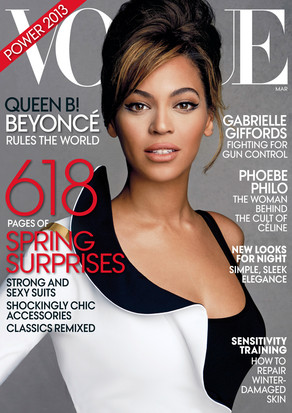 VOGUE/Patrick Demarchelier
Beyoncé is a world-famous singer-actress-entertainer extraordinaire, but Mommy is her most important title.
In Vogue's March issue, Jay-Z's 31-year-old wife says their daughter, Blue Ivy Carter, has "grounded me so much more."
"Family has always been important. I've always had my mother and my father and my husband," she says. "But it's just… Life is so much more than…It's not defined by any of this."